Building Lime Products – Restoration
PACKAGE PAVEMENT proudly distributes two blended hydraulic lime products, BL150 (Building Lime 150) and BL200 (Building Lime 200) from Virginia Lime Works. These products have been designed for use in restoration applications. They can be used in repointing, plastering, and grouting applications on historic or contemporary projects. These products are also perfect for restoration applications where ordinary Portland cements or masonry cements are not compatible with the existing masonry system. BL150 and BL200 are available in 50 lb. bags.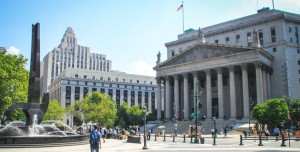 In early 2013 we also began offering a Custom Mix N Go Line of restoration mortars. These factory pre-blended mortars utilize our expertise in production and our experienced color matching team to produce a match for the mortar color on your next restoration project.
With a proven consistent product the Mix-N-Go line takes all the guesswork out of the equation, allowing your team to work their craft on the job.
Our Mix N Go Repoint and Butter Joint Mortars are factory pre-blended solutions for the repointing of existing masonry or stone walls. Our Standard Joint Mortar gives a the perfect workable blend of lime and mason sand.
Our Butter Joint blend provides a finer sand so it is perfect for narrow mortar joints from 1/8″ to 1/4″ in width.
Contact us for more information on our full line of building lime products.
WHAT IS BUILDING LIME? (CLICK HERE)
INSTRUCTIONS:
MIX 1 PART BL-150 to 2.5 PARTS SAND
MIX 1 PART BL-200 to 2.5 PARTS SAND
WATER NEEDS:
MIX 1 PART BLENDED LIME/SAND to 6 PARTS WATER (Look for a peanut butter like consistency)
*** Please Note that while Virginia Lime is undergoing reorganization we still offer all solutions listed below including the core Building Lime Products in Bags. (BL-150 and BL-200) **** JD 12/19/2014