Joint-Lock Finishing Sand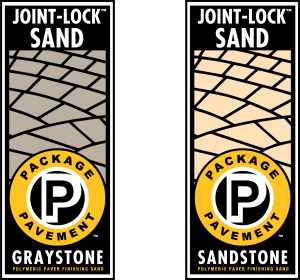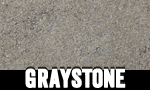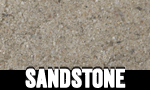 Product Description:
JOINT-LOCK SAND® is a polymer modified paver-finishing sand that is specifically designed to complement and enhance any paver installation. It is available in two colors Gray (Graystone) & Tan (Sandstone). JOINT-LOCK Sand sets hard to resist weed growth, insect mining and erosion. It will resist scouring caused by sweeping, water rinsing and traffic.
View Product Spec Sheet – Instructions
View Product Brochure
View Safety Data Sheet
HP Stone
NOW AVAILABLE – JOINT-LOCK™ HP STONE (High Performance). Use for wide joints 1/2″ to 3″ – Perfect for Flagstone and Belgium Block Installation.
View Spec Sheet.

Composition & Materials:
JOINT-LOCK SAND is a uniformly blended mixture of top quality mason sand with a polymeric additive. When activated (by water), JOINT-LOCK™ forms a firm barrier — Like a one piece flexible joint. JOINT-LOCK™ will become pliable when it is subject to moisture such as rain or when rinsing with a hose, and will re-harden as it dries, forming a strong yet pliable joint.

JOINT-LOCK SAND, while easy to use, requires a few basic steps to prevent unnecessary clean up or extra work. To create a long lasting paving stone terrace, patio, or driveway, use JOINT-LOCK™ between the paving stone joints for maintenance free enjoyment for years to come. Our fine blend of quality mason sands and organic polymers provide a long lasting environmentally friendly solution to your next paving stone project.
Application Guide – New Installation
1. Clean & Dry Pavers

Make sure that the surface of the pavers and the paver joints are free of debris and completely dry before applying JOINT-LOCK™ SAND. The weather forecast should be rain free for 12 hours after application to ensure optimum bonding and product performance.

2. Pour Sand & Spread

Pour JOINT-LOCK™ SAND evenly over the entire area to be finished. Sweep JOINT-LOCK™ repeatedly over the joints until they are completely and uniformly filled. For best results fill the joints to 1/8″ below the top surface of the pavers. DO NOT USE A FILLER SAND AS IT WILL COMPROMISE THE STRENGTH OF THIS PRODUCT.

3. Compact Sand & Sweep

Use a gas powered plate compactor to compact the sand between the joint of the pavers. this will ensure all voids are filled, repeat steps 2 & 3 as necessary. After compaction sweep off all extra sand. If pavers are coarse, use a leaf blower on lowest setting to clear off the paver surface.

4. Repeatedly Saturate Area

After you have ensured that the paver surface is completely free of sand, lightly but thoroughly saturate the area. (For best results do the saturation in 50-100 sq. ft stages). The objective is to soak the area as deeply as possible in a controlled manner. Using too much water will float the polymer sand out of the joints resulting in deposits on the paver surface. Repeat this step 2 times allowing 10 minutes intervals between soakings. Make sure the paving stones are free of car and foot traffic for 18-24 hours following application of JOINT-LOCK™ SAND.
View 3 Steps to Installing Paving Stones

Clear Weeds & Debris
Make sure to clear all weeds and debris between the pavers so JOINT-LOCK™ SAND will be able to bond to the paver joints.
Power Wash the Joints
Using a gas powered pressure washer clean the paver joints of the existing sand to the full depth of the paver. Let the area dry completely and then follow steps 1-4 (New Installation) above.

Curing and Usage Info
The area should remain traffic free for 24 hours following the application of JOINT-LOCK™ SAND. JOINT-LOCK™ requires very little maintenance after the initial installation. Avoid using JOINT-LOCK™ in areas of persistent dampness (pools) or on sloping grades greater than 5 degrees. If an area needs sand replenishment simply follow the steps above.
Safety and Handling
Wear a dust mask, goggles and gloves while using this product. Handle and store in a manner to avoid dusty conditions. If the product comes in contact with your eyes, flush thoroughly and repeatedly with water. DO NOT RUB EYES. Wash hands after use. Do not take internally.
This product may contain silica. Prolonged inhalation may cause lung damage. KEEP OUT OF REACH OF CHILDREN
Product Calculator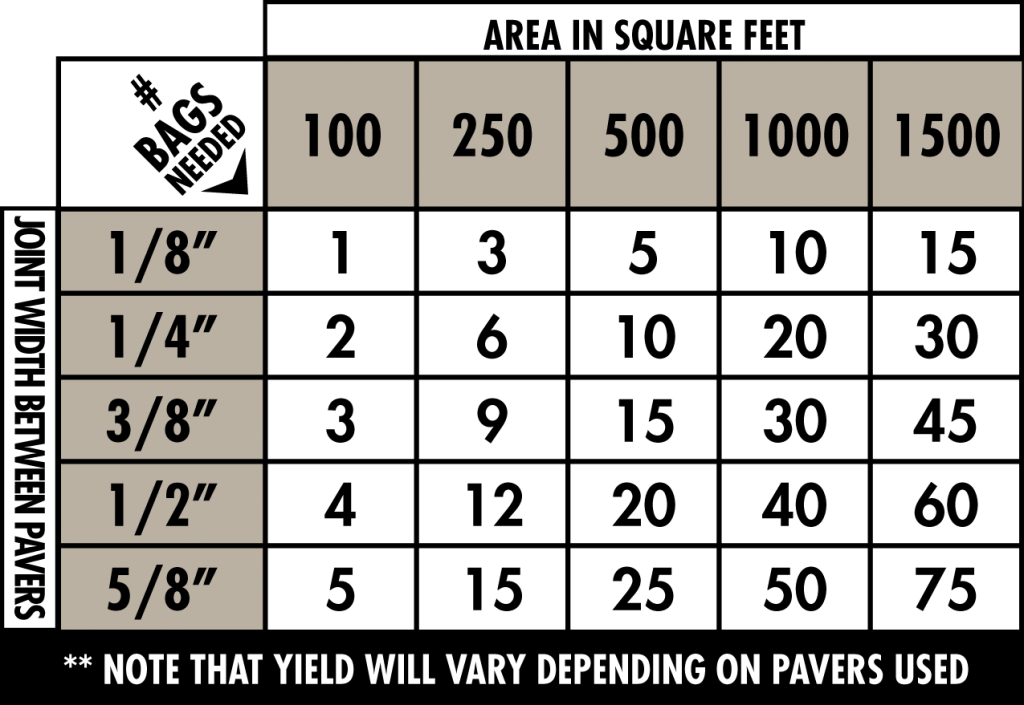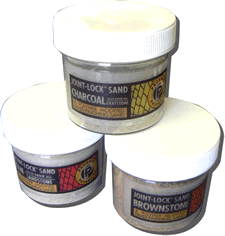 JOINT-LOCK™ product samples are available for reference. Click here, please include your address and contact information.
JOINT-LOCK™ HP Stone Dust is now available. Packaged in 70lb Bags, (40% more material than other brands), JOINT-LOCK™ HP Stone is available in pallet quantities for delivery. Call for more info. (800) 724-8193.
View Product Brochure
View Spec Sheet
View Safety Data Sheet
 Interested in becoming a distributor?
If your business is located in the Northeast (NY, NJ, CT, MA, VT, PA, DE, MD, VA) and you are interested in learning more about distributing Joint Lock Sand contact us at sales@packagepavement.com for more info.