Stormville Turbo Sweep
INTRODUCING A NEW STANDARD…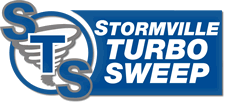 Stormville Turbo Sweep is a street sweeping service available to customers in Dutchess County. We offer the same expertise in delivery and service that has served our customers in the construction and repair industry for over 55 years.
Keep your streets and yards clean, free of debris and dust. Present your business environment in a professional way and create a safer and environmentally friendly site for your employees and customers.
Why Sweep?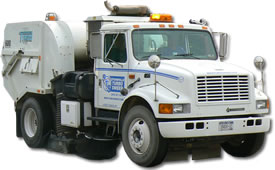 Street sweeping is an essential part of sanitation. In health, ecology and aesthetics, the community benefits from clean streets. Clean streets reduce dust and dust-borne contaminants, bacteria from decomposition of organic matter, pollutants entering storm water systems and accidents due to debris in your yard or on the job-site. A clean environment enhances community pride. Visitors will have a positive first impression of your business, park or construction project.
Uses include:
Construction Sites
Road Work
Access Roads
Parking Lots
Supply Yards
Manufacturing Yards
Town / Village Roads
Learn More
You can learn more about Stormville Turbo Sweep by visiting www.turbosweep.com or call (845) 221-2224 to schedule an appointment. Our mailing address is:
Stormville Turbo Sweep
P.O. Box 408
Stormville, NY 12582
Phone:(845) 221-2224
Fax: (845) 221-0433