PACKAGE PAVEMENT proudly distributes two blended pozzolanic hydraulic lime products, (Niagara PHL 3.5) and (Niagara PHL 5.0) from Graymont Lime. These quality hydraulic lime products have been designed for use in restoration applications to replicate the original mortar, plaster and stucco. Containing a high-purity blend of dolomitic limestone, our hydraulic building limes,  when combined with mason sand, creates a long lasting finish that will not damage the historic integrity of the brick, natural stone, or veneer. Our blended hydraulic lime mortar products are ideal for restoration applications where ordinary Portland cements or masonry cements are not compatible with the existing masonry system.
Packaging:
NIAGARA PHL 3.5 & NIAGARA PHL 5.0 are available in 50lb Bags / 40 Per Pallet
Coverage:
When mixing at a 1:3 ratio:
50lb. bag will repoint approximately 400 sq. ft.
(estimate based on 3/8" x 3/8" joint size).
50lb. bag will repoint 1200 linear feet of stonework
(estimate based on 3/8" x 3/8" joint size).
50lb. bag will plaster or stucco approximately
100 sq. ft. (estimate based on 1/4" thick).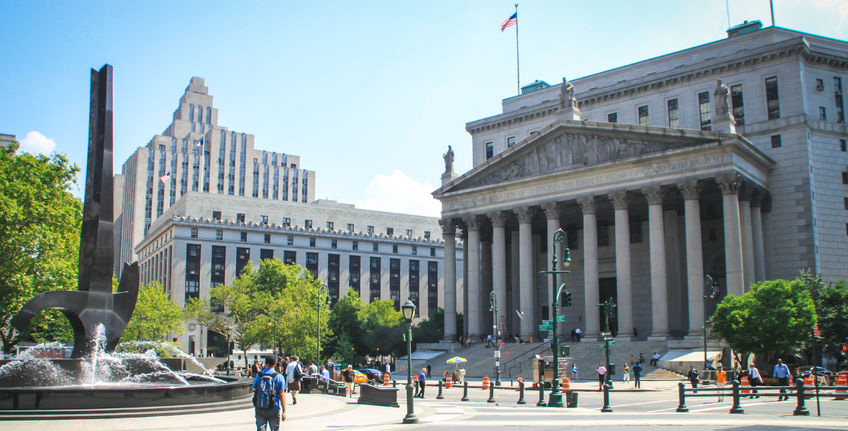 PACKAGE PAVEMENT / SPEC MIX has provided a blend of Historic restoration mortars. These factory pre-blended mortars utilize our expertise in production and our experienced color matching technicians to produce a perfect blend to replicate the mortar color on your next restoration project.
This takes the guesswork out of the equation and provides consistent results for the duration of your next restoration project, allowing your team of craftsmen to apply their skills with a product that has the optimal characterics of color, workability and . With a proven consistent product the Mix-N-Go line takes all the guesswork out of the equation, allowing your team to work their craft on the job.
Our Pre-Blended NPL Repointing and Butter Joint Mortars are factory pre-blended solutions for the repointing of existing masonry or stone walls.
Our Standard Repointing Mortar gives a the perfect workable blend of lime and mason sand.
Our Butter Joint blend provides a finer sand so it is perfect for narrow mortar joints from 1/8″ to 1/4″ in width.
The Advantages:
CONTAINS NO PORTLAND CEMENT:
Historic Buildings and Portland Cement are sometimes incompatible. Our line of Niagara PHL limes have no Portland Cement.
HIGH PLASTICITY:
Niagara PHL has exceptional plasticity, workability and flexibility.
EXCELLENT WATER RETENTION:
Increased Water Retention allows for better bond strength, workability and board life during application.
LOW TO MODERATE TARGET STRENGTH:
Niagara PHL Limes has the low target strengths needed to provide repair or restoration to mortar joints without harming the brick, stone or masonry unit. PHL 3.5 targets 500 psi and PHL 5.0 targets 750 psi.
WATER VAPOR PERMEABILITY:
As a lime based mortar, our PHL limes provide excellent water vapor transference. This is extremely important in non-portland cement applications such as historic restoration or sustainable building projects.
Contact us for more information on our full line of building lime products.
What is building lime? (click here)
Instructions:
MIX 1 PART NIAGARA PHL 3.5 to 2.5 to 3 PARTS SAND (Achieves 28 Day Strength of Up to 500 psi)
MIX 1 PART NIAGARA PHL 5.0 to 2.5 to 3 PARTS SAND (Achieves 28 Day Strength Up to 750 psi)
Water Needs:
MIX 1 PART BLENDED LIME/SAND to 6 PARTS WATER (Look for a peanut butter like consistency)