PACKAGE PAVEMENT® and our associated companies are all about exceeding your expectations and providing solutions to your needs. We strive to provide the highest quality of products with exceptional customer service and delivery.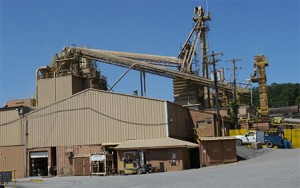 At Package Pavement®, customer service is a major part of our corporate culture. We strive to offer our customers quality on-time service whether it is a single box of PLUG-R asphalt plugs, or a truckload of Package Pavement® Eco-Friendly Blacktop. To create this high level of service, we use the most dependable drivers and trucks available, and have a great staff of mechanics and dispatch personnel to keep our vehicles running and delivering on-time. When you place an order from Package Pavement we not only want to build a business relationship, but we feel that it is important to offer personal service that exceeds your expectations.
Our customers, including retailers, contractors, utilities and public agencies, are accorded a level of service that distinguishes Package Pavement®.  Each member of our organization adheres to the collective goal: EXCEED THE CUSTOMER'S EXPECTATIONS.  This goal has served Package Pavement® well since 1951 and will continue to be the staff by which we measure our performance.
How do we exceed your expectations?
By shipping on company owned and hired trucks
By providing contact 24/7
By shipping within a time frame unsurpassed in our industry
By offering self-unload when necessary
By assuring quality information on projects and products from our staff (Call us with your questions before doing the job 800-724-8193)
By asking you to talk to us about your needs
By providing custom products, including concrete, grouts and color matching services to complement your next project.
Please let us know how we can improve our service to you and we will follow through.