Spec Mix Products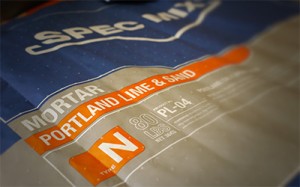 The SPEC MIX® System of mortar and grout delivery has been an innovative force in the building industry for over 20 years. Since 1989, the SPEC MIX® organization initiated the charge to revolutionize the cement-based construction products segment of the commercial construction industry by utilizing computer batching systems and material delivery systems that is now the standard for quality assurance and performance. Traditional jobsite material mixing methods had their place—but that was many years ago when no one had a better strategy—until SPEC MIX, Inc. took the reins. Today we're still leading the preblended cementitious products industry and wear the heavyweight belt proudly.
Contractors, engineers and architects around the world have realized the benefits of this proven system. Whether you are looking for a bulk order of custom grout, or an order of premixed spec mortar in 80lb. bags, Package Pavement, a licensed partner of SPEC MIX since the mid 1990s  has the solution.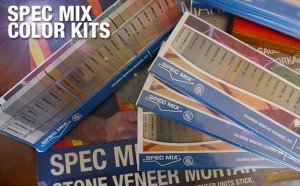 PACKAGE PAVEMENT is proud to introduce our new 25 channel kit. This easy to use mortar color kit features a wide array of colors to choose from for your next masonry project. The colors range from light buffs to brick red and blacks.
If you need a  more customized solution we offer color matching services to ensure your restoration project or new construction job is done to your customer's specifications, all while taking the guesswork out of how much color to add to the mixer. Our process only requires water, a mixer and your skilled mason tender and you will be ensured of a consistent product from batch to batch.
Call us today to learn more about this innovative and cost effective system.
PACKAGE PAVEMENT
Since 1951, PACKAGE PAVEMENT has provided Concrete Solutions to our customers with innovative, cost-effective products which are designed to make repairs, maintenance, and new construction easier. Our team is available to help you on your next project.
For More Information Visit:
Call or Email Us Today:
Phone: 845.221.2224
sales@packagepavement.com