Engineered for Maximum Performance
SPEC MIX colored mortars are engineered for maximum performance and consistency in the field. Each factory pre-blended batch is crafted using the highest quality ingredients and iron oxide pigments for a  consistent product that allows your masons to create durable,  beautiful results.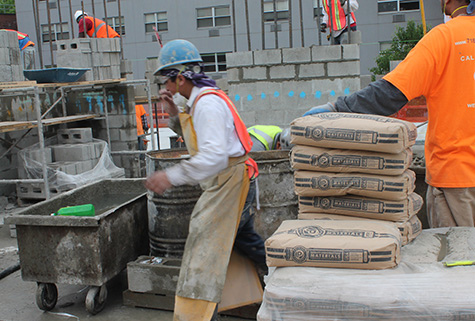 Unique Colors Guaranteed
A  specialized process using a fine-tuned computer matching system pre-blends all mortar constituents and pigments. When building owners and designers want a unique color, the options for custom colored mortars are endless and consistent from batch to batch.
25 Standard Colors Available in All Mortar Types
All colors available in 80 lb and 3,000 lb bulk bags. Click here for reference color chart. Please use ONLY for reference; screens can impact  color representation. Our technical sales professionals carry color cards kits, or call our office to have some mailed to your location (Tri-State area only, please.).
Contact Us
Call (800) 724-8193 or email us at sales@packagepavement.com for more information.