Air Entrained Concrete Mixes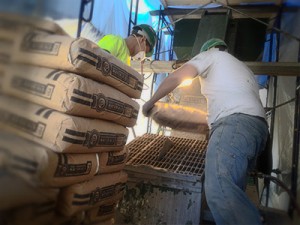 PACKAGE PAVEMENT® offers air entrained concrete mixes for jobs requiring the highest strength and workability. Our Air Entrained Concrete mixes were specially engineered to promote optimum durability for climate changes and subsequent freeze and thaw cycles, we utilize only the highest quality additives to ensure the air content provides a workable mix that meets or exceeds the specifications for the job. We also have the ability to custom manufacture to your specifications.
PACKAGE PAVEMENT has crafted 3 high performance blends to choose from:
(SAFETY DATASHEET) SDS INFORMATION – AIR ENTRAINED CONCRETE
All blends are available in 80# Kraft bags or 3000# Super Sacks with a Silo Delivery System.