SPEC MIX – New Color Kits
PACKAGE PAVEMENT® is proud to present our redesigned 25 channel color kits. We designed these kits to be easy to carry, display and utilize in the field. The new kits are crafted from a high quality polymer to ensure not only durability, but also to accurately display the color of the finished product.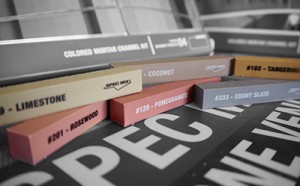 Each channel has undergone rigorous testing to perfectly replicate the colors we manufacture. This ensures consistent results time after time.
Individually labeled channels with an easy to remove release, means you can accurately assess the color of the mortar against the masonry unit that is being used on the job. We recommend a mock up panel via our sample bag program due to on job site conditions and masonry unit absorption rate variability.
THE SPEC MIX PROMISE….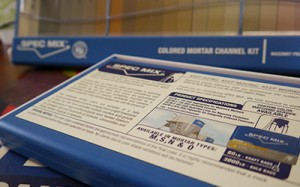 Our enhanced color kits provide a large range of our standard colors to choose from. From White Aspen, through Ebony Slate, the color possibilities are truly endless.
Each year we manufacture millions of colored mortar bags and if we haven't produced it before, we will provide a custom crafted blend just for you.
Call or email us today for more info!
or
845.221.2224