Our website has undergone an overhaul in order to ensure you get the information you need to procure, provide and complete the job. Our submittal certification package is one of the new tools we offer to our valued customers and partners. This easy to use program allows you to save time by getting spec certification packages, of the products you will use, on demand.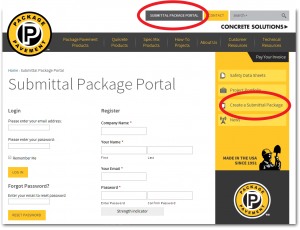 When logging into the website for the first time. Fill in the registration form, which includes your company's contact information and password.
Once this is filled out you will get a confirmation email and will be ready to get started on your submittals for your next project.
For custom job submittals fill in the applicable information on location, then select the products you need via the Product Selection Area (image shown below)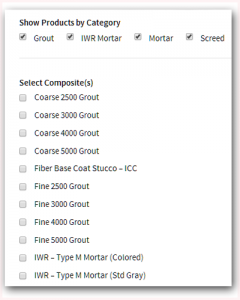 The benefits of this system include:
A Custom Cover Page with Cert Information on the Product(s) selected
Product  LEED Documentation for Credits
Auto Archives the jobs you are working on
24 Hour Access
Quick and Efficient Delivery via Email