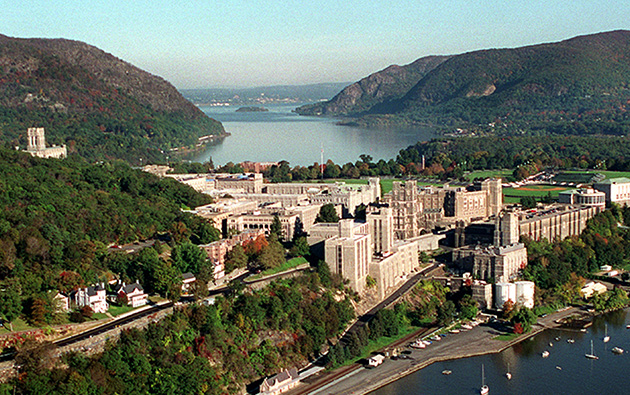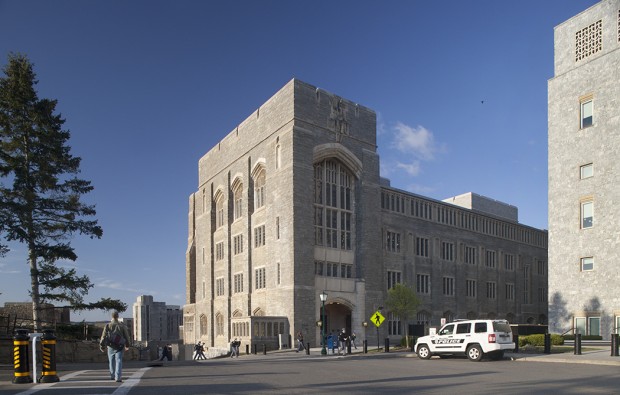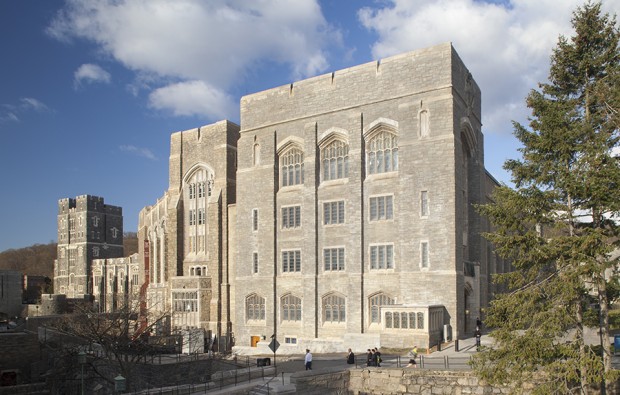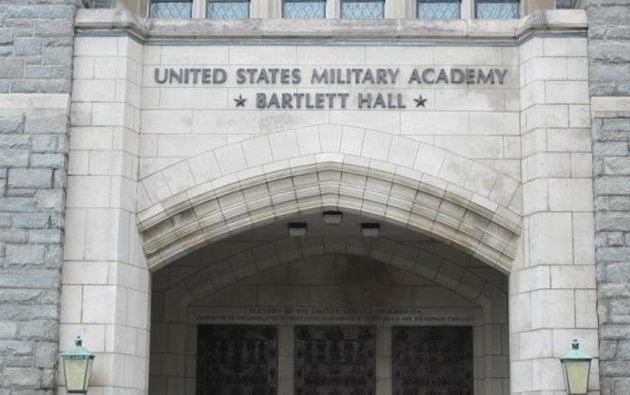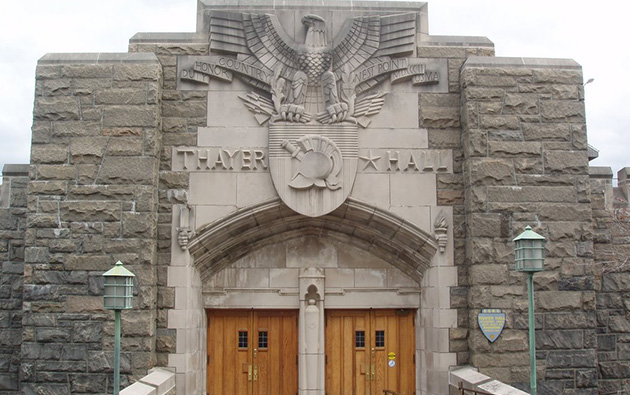 Colleges & Universities
NEW USMA at West Point – West Point, NY
The United States Military Academy is the most prestigious wings of the armed forces academic institutions. Founded in 1802, the USMA has an alumni list which features US Presidents, Generals, Heads of State in foreign countries and countless high profile CEO's.
The beauty of West Point lies in the setting on the banks of the Hudson River and of course the historic buildings. Each building tells a story of the history not only of the school itself, but also of the United States.
This means that restoration and the renovation of these buildings is to maintain the historic significance of the site.
Renovating these building presents many challenges. First off is the close proximately of the building to each other. The heart of the campus is built like a fort since it was actually used as one during the Revolutionary War. The second challenge is maintaining the aesthetics of the original architecture.
To do this we work closely with the USMA and the architects to produce product which matches the existing structure.
Buildings we have worked on over the years:
Arvin Gymnasium
This project consisted of the surgical demolition of approximately 280,000 square feet of athletic facilities including basketball, volleyball and racquetball courts, swimming pools, MEP, physical training facilities, and offices adjacent to occupied facilities.
West Point Science Center
The overall project involves the renovation and upgrade of the school's old library, which was replaced by the new Jefferson Hall Library and Learning Center in 2009, and physically combining it with a renovated and upgraded historic Bartlett Hall to create a modern science center to serve the cadets and faculty at West Point.
The schools science building at Bartlett Hall, which is one of the oldest academic buildings still used on the historic campus. Part of Bartlett Hall was first completed in 1914 and the building is on the National Register of Historic Places. Its insides will be completely renovated and new classrooms, laboratories and administrative areas will be built. The renovation also includes a complete upgrade of the historic structure, ranging from handicapped accessibility to meeting security and fire safety standards.
Once completed, Bartlett Hall and the adjacent old library will become one expanded and modernized science center with more than 300,000 square feet for the school's biology, chemistry and physics programs and more.