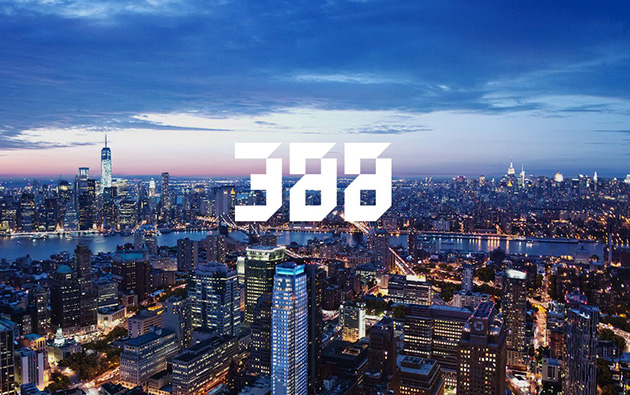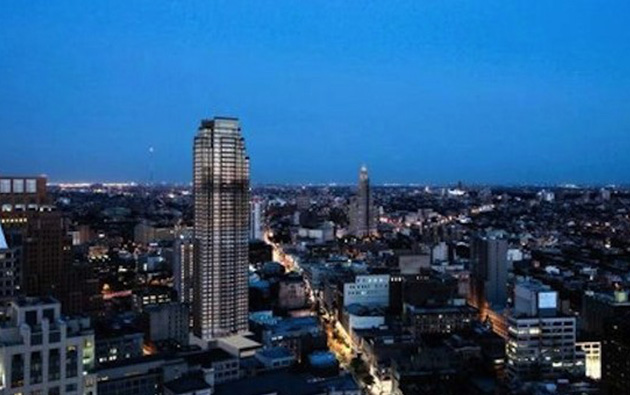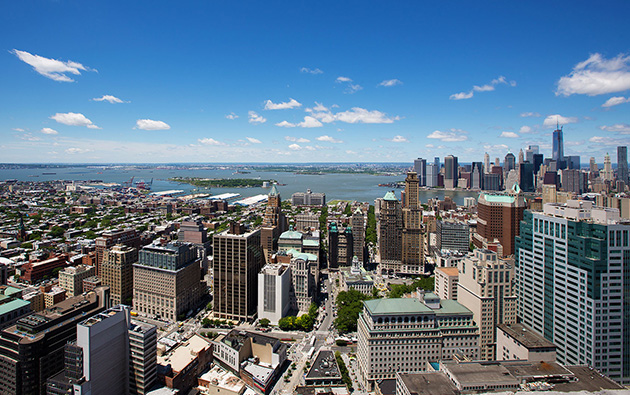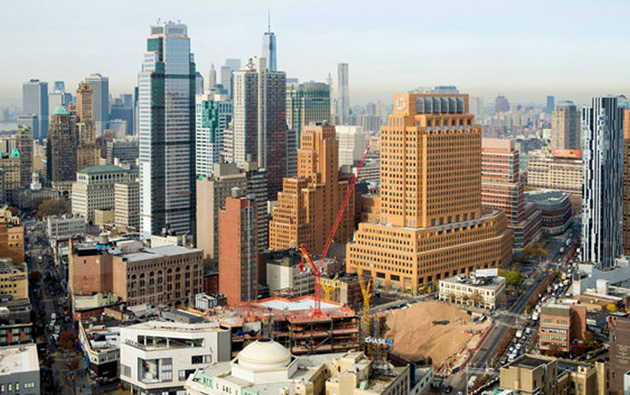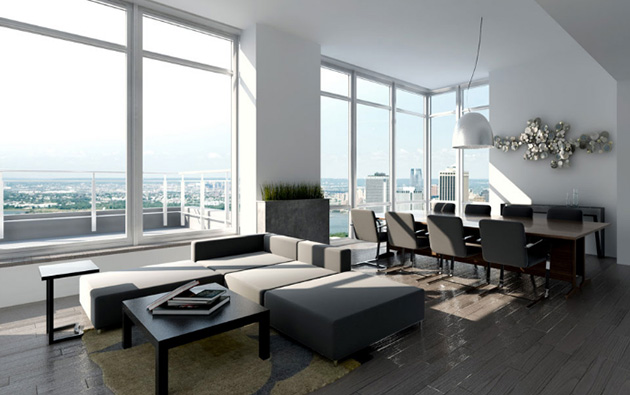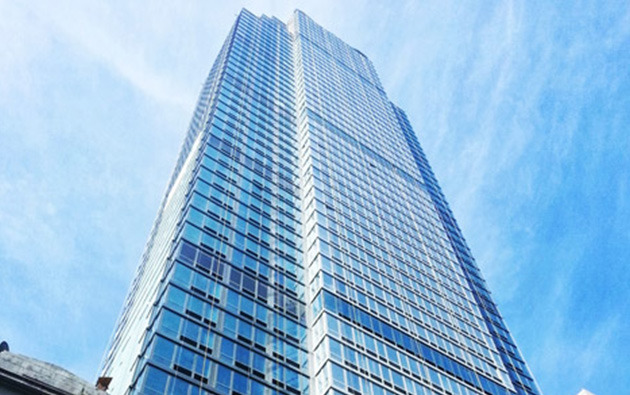 Condominums & Apartments
388 Bridge Street – Brooklyn, NY
The 388 Bridge Street condo/apartment project in Brooklyn is set to open in early 2014. Standing 595 feet tall, It is currently the highest condo tower structure in the borough. This new construction project is a mix of condominiums and apartments. With epic views of the lower Manhattan and Downtown Brooklyn it will be a lasting legacy to Brooklyn burgeoning skyline.
The tower's is in the midst wave of new residential construction in Downtown Brooklyn, many supplied by the SPEC MIX division of PACKAGE PAVEMENT. In a new report, released by the Downtown Brooklyn Partnership, list that nearly 3300 housing units are currently under construction in Downtown Brooklyn and another 9,000 market-rate and 2,900 affordable units are in the planning stages for the neighborhood.
Navillus Contracting, one of the premier masonry contractors in the Northeast has been involved in the construction of many prominent buildings throughout the city. Our partnership with Navillus has allowed them to realize greater efficiency, quality and cost savings by creating a Just-In-Time delivery schedule to optimize their site management.
With Navillus's expertise in NYC construction practices, we help to implement a mini pallet of material to allow for easier access to product on high rise construction.
Architect:
SLCE Architects
Materials Used:
Fine Grout
Coarse Grout
Type S Mortar