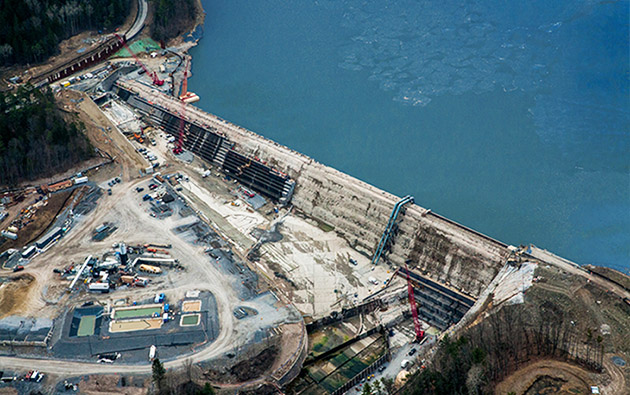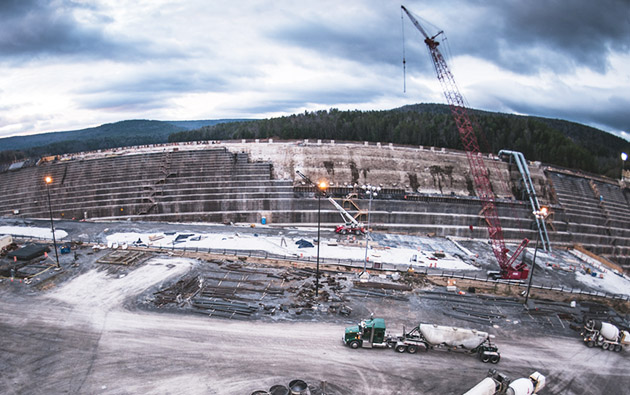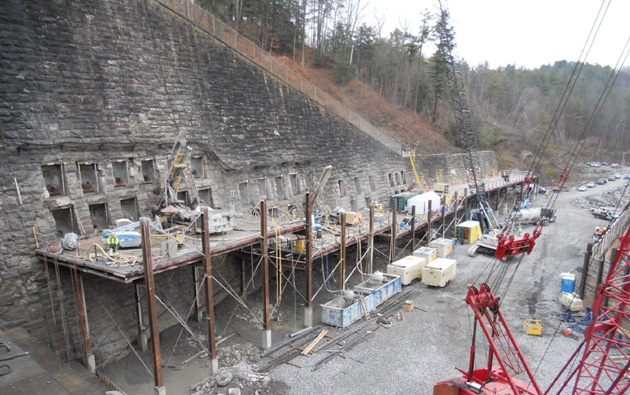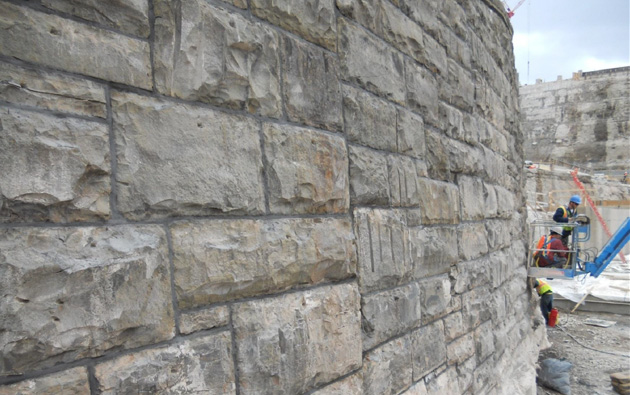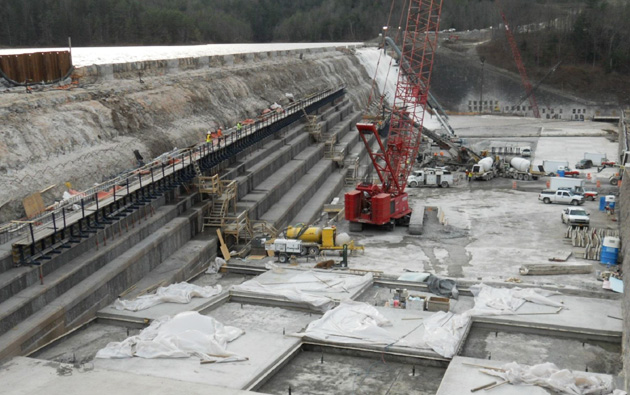 Government Services
Gilboa Dam Restoration – Gilboa, NY
The 2,024 feet long, 155 feet high Gilboa Dam in Upstate NY is a crucial component to the supplying water to NYC as part of the Catskill Water Supply system. This system supplies over 1.2 billion gallons per day, which represents over 40 percent of the city's water, to 8 million people.
The Dam is located within Schoharie County at the northern point of the Schoharie Reservoir in the Town of Gilboa. Constructed in 1919-1927 and placed into operation in 1927, the Dam has been in service for approximately 80 years. This gravity and embankment dam impounds the Schoharie Reservoir, the northern-most reservoir in the Catskill System. With its age-related spillway surface deterioration, the New York City Department of Environmental Protection (NYCDEP) has proposed to reconstruct the spillway and face of the Dam, install crest gates to manage the flows through the notch in the Dam, construct a new low-level outlet as well as, conduct general improvements to appurtenances in and around the Dam to extend its service life and to comply with New York State Department of Conservation dam safety guidelines
The project has been a huge success with the first stage completed 2 years before schedule in late 2014. The second phase is underway including the total restructuring of the Schoharie Aqueduct, with scheduled completion by 2020.
Source: www.nyc.gov
Materials Used:
Colored Type S Mortar
Type N Mortar
Colored Type N Mortar