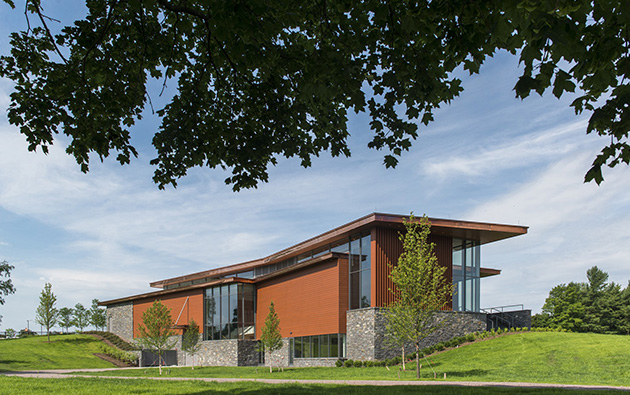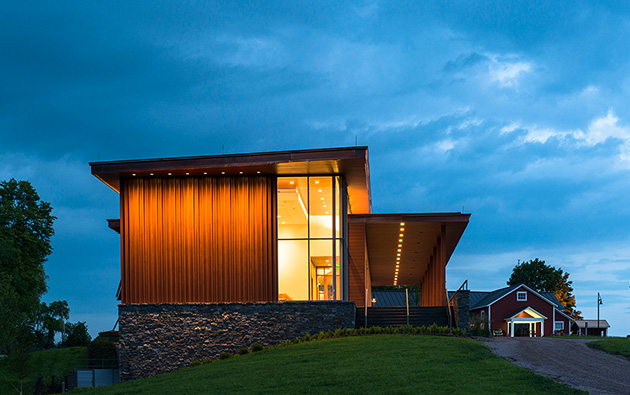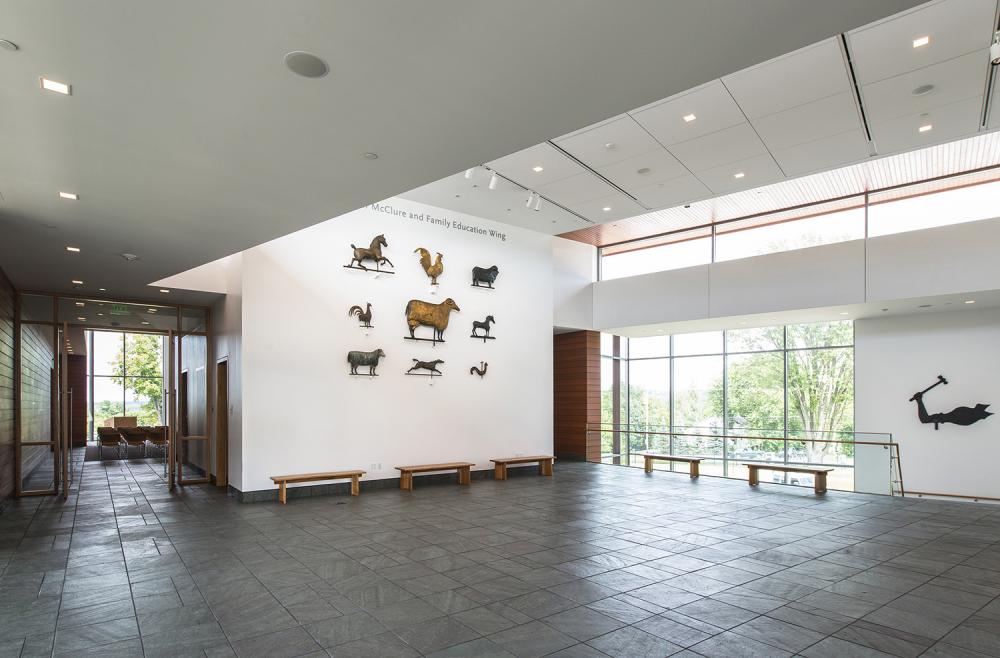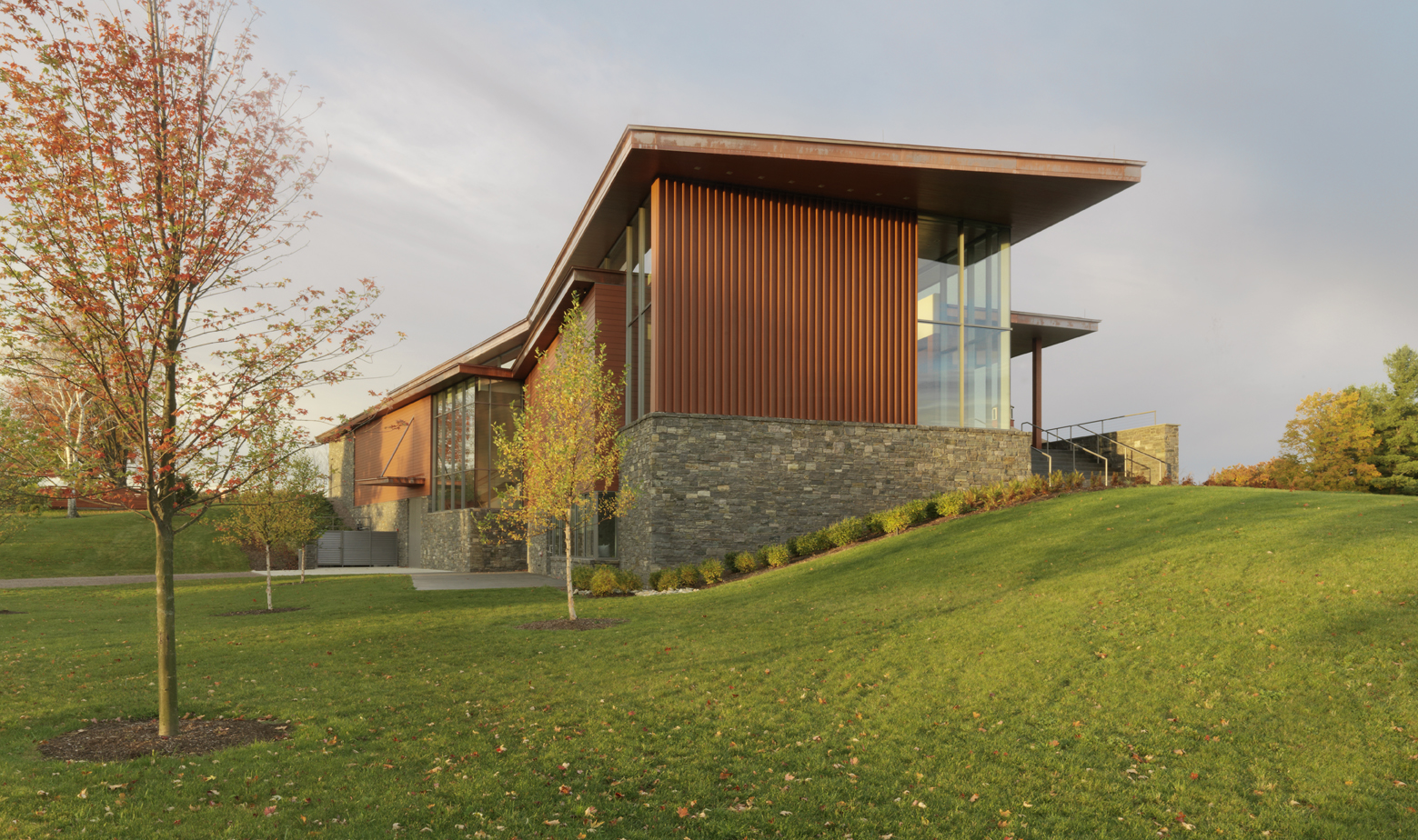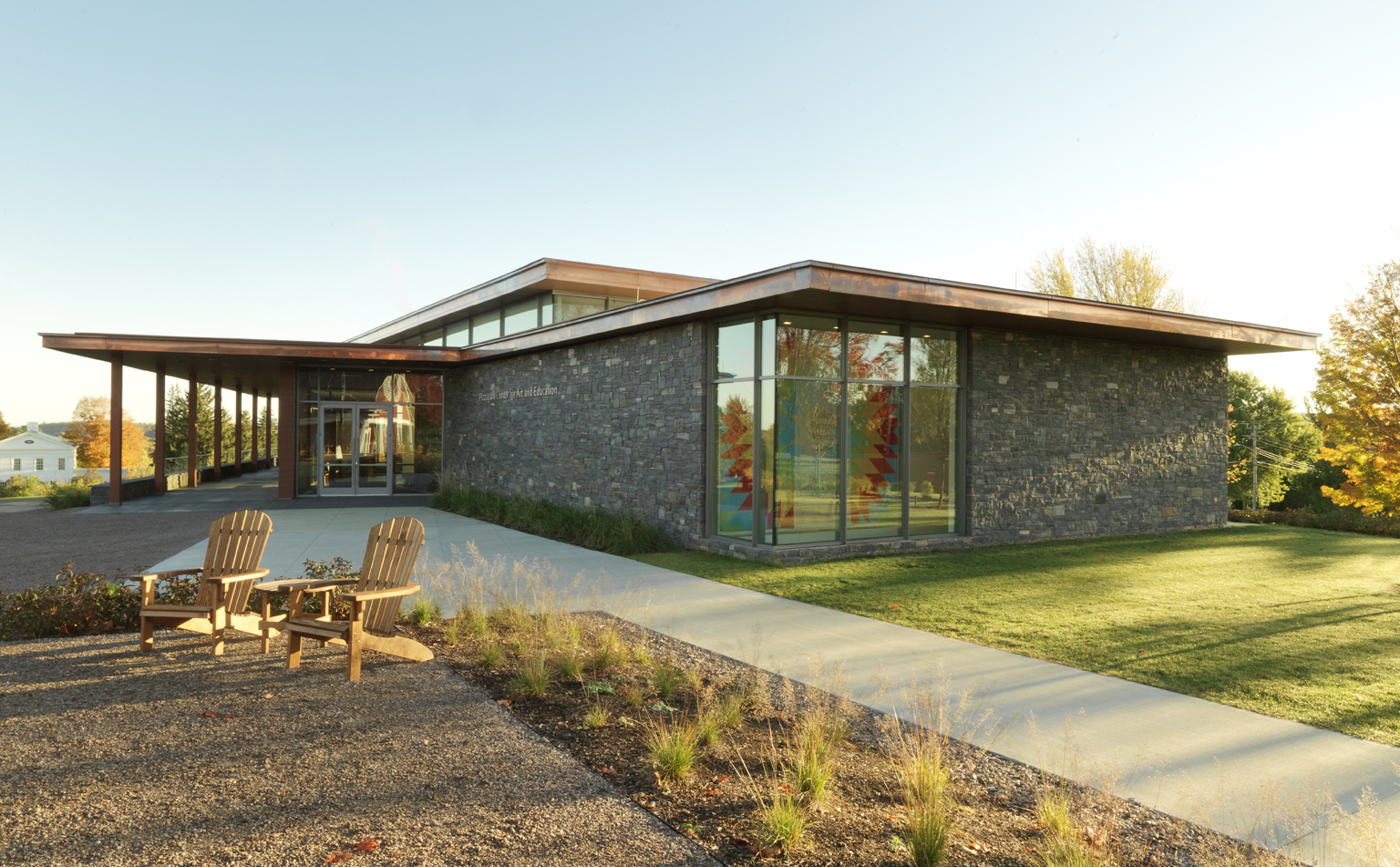 Museums and Cultural Institutions
Shelburne Museum Pizzagalli Center – Shelburne, VT
Shelburne Museum in Shelburne, Vermont is one of North America's finest, most diverse and unconventional museums of art, design and Americana. Over 150,000 works are exhibited in a remarkable setting of 38 exhibition buildings, 25 of which are historic and were relocated to the museum's beautifully landscaped 45-acre campus.
In 2013, the LEED Certified Pizzagalli Center for Art and Education was opened with two galleries, an auditorium and classroom.
The Pizzagalli Center for Art and Education includes:
5,000 square feet of new and flexible gallery space for changing special exhibitions.
A 130 seat lecture and performance space. The Museum's first appropriate, dedicated venue for lectures, films and presentations dramatically expands educational programs for youth and adult audiences.
2,000 square feet of flexible classroom space. Modern classroom space for year-round programs in art making, art history and cultural history for adults and children enhances the Museum's  educational mission by allowing educators and students access to the Museum and its collections for the full academic year.
LEED environmental certification. Energy efficiency and sustainable building design are of paramount importance in the construction of a new facility.
Source: www.shelburnemuseum.org