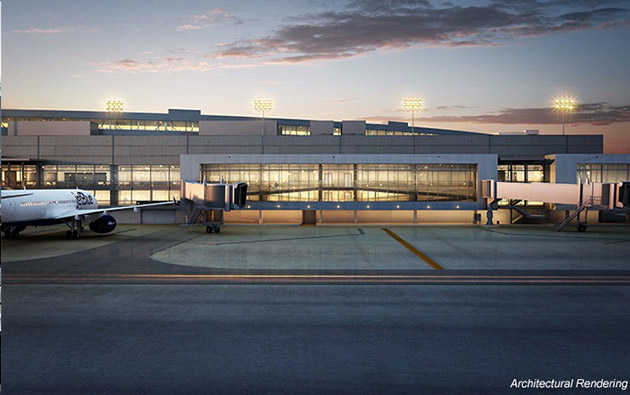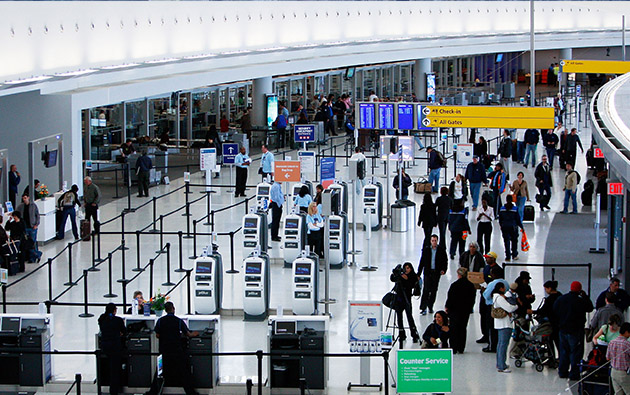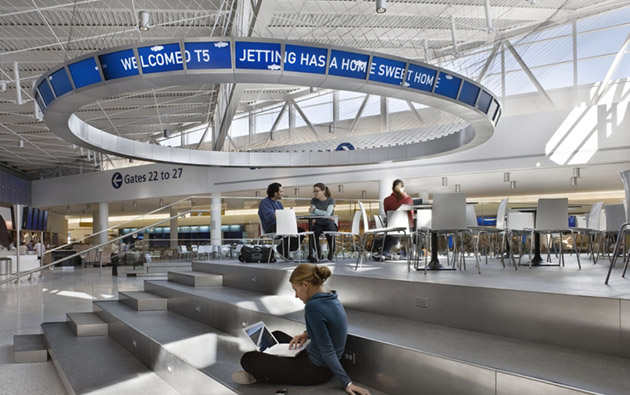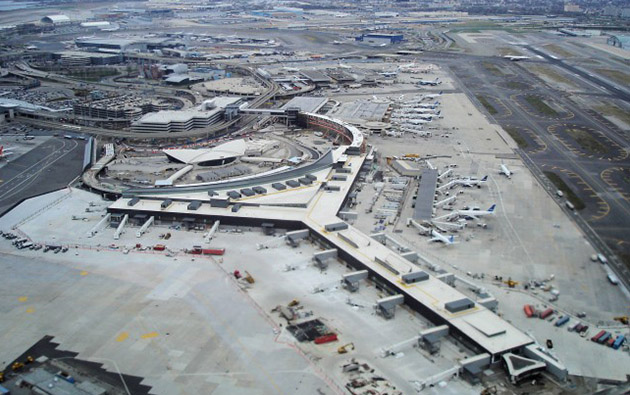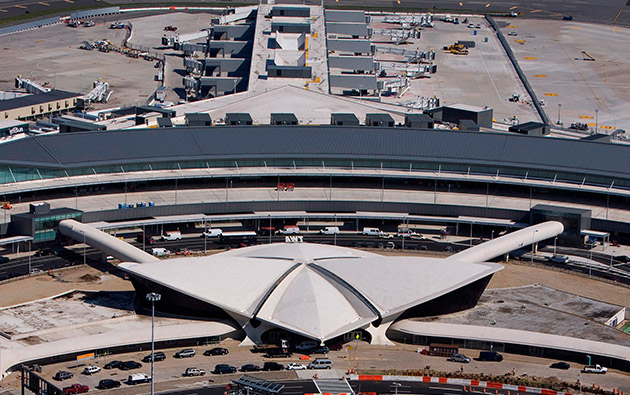 Public Transportation
Jetblue Terminal 5 @ JFK – Queens, NY
JetBlue is the largest domestic airline at JFK, operating more than 150 nonstop flights daily to 56 destinations throughout the United States, the Caribbean and Latin America. In late 2008 the airline made JFK it's official home with the grand opening of Terminal 5.
In 2012 the airline announced breaking ground on a new 150,000 square foot extension of Terminal 5 at John F. Kennedy International Airport — constructed over the recently demolished Terminal 6 site — This project includes relocation and addition of nine gates, structural steel tie-ins to the original terminal structure and Sky Walk, extensive system tie-ins for installation of a baggage claim system, and plumbing and electrical upgrades. Interior construction includes build-out of arrival concourses, concession areas, a passenger lounge, and a Customs and Border Protection hall with 26 booths, holding rooms, search/screening rooms and office space.
Scheduled to open in 2015 the project is on a fasttrack to completion!
Masonry Contractor:
Materials Used:
Fine Grout
Type S Mortar
Colored Type S Mortar
Scheduled Completion:
2015