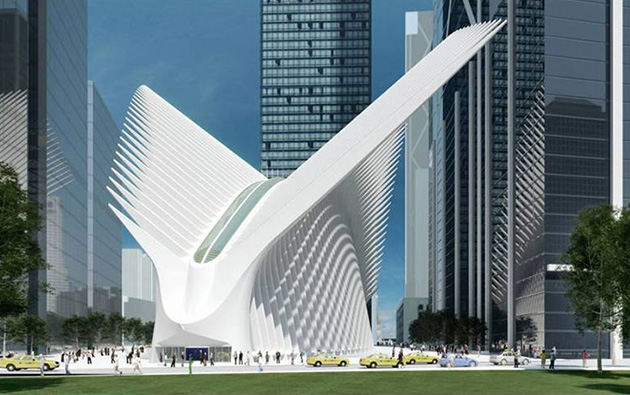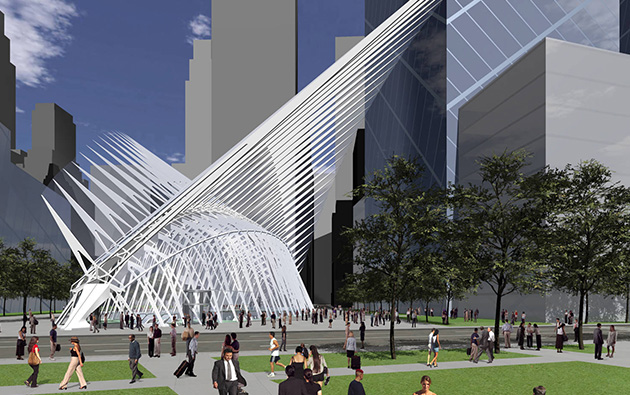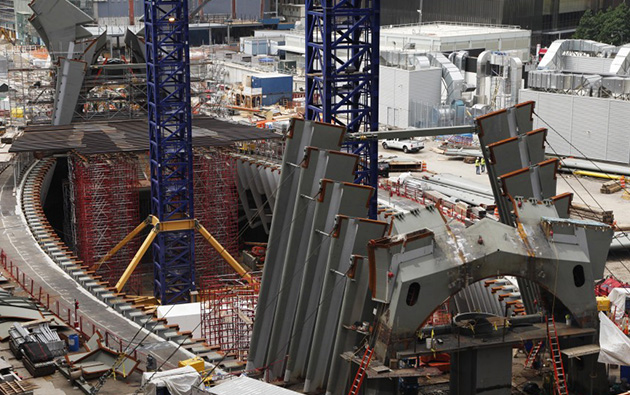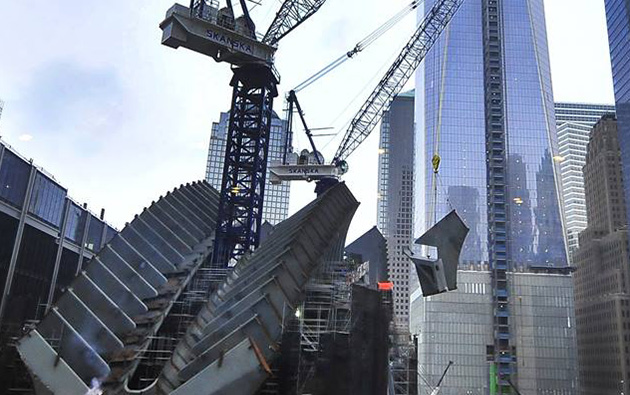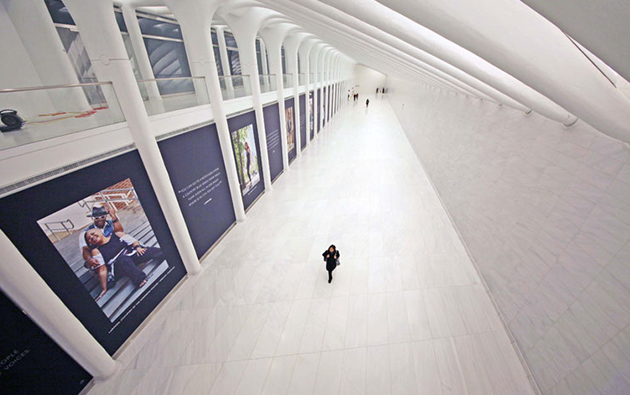 Public Transportation
World Trade Center Transit Hub – New York, NY
The state-of-the-art World Trade Center Transportation Hub, when completed in 2015, will serve over 200,000 daily commuters and millions of annual visitors from around the world. At approximately 800,000 square feet, the Hub, designed by internationally acclaimed architect Santiago Calatrava, will be the third largest transportation center in New York City, rivaling Grand Central Station in size. In a joint venture with the Westfield Group, the Port Authority of New York and New Jersey will develop, lease and operate a major retail space at the WTC site, including in the Transit Hub.
The WTC Transportation Hub's concourse will conveniently connect visitors to 11 different subway lines, the Port Authority Trans-Hudson (PATH) rail system, Battery Park City Ferry Terminal, the World Trade Center Memorial Site, WTC Towers 1, 2, 3, and 4, the World Financial Center and the Winter Garden. It will represent the most integrated network of underground pedestrian connections in New York City.
The Hub features an "Oculus" design, which will give the facility a distinctive, wing-like appearance. When completed, the "Oculus," the upper portion of the Transportation Hub, will serve as the main concourse. Incorporating 225,000 square feet of exciting, multi-level retail and restaurant space along all concourses, the Hub promises to be a destination location, becoming the centerpiece for the entire Lower Manhattan district.
Close-by to the Transportation Hub is the Vehicular Security Center and Tour Bus Parking Facility (VSC) construction project. As part of a comprehensive plan developed by the Port Authority, the VSC will be a state-of-the-art security screening checkpoint for all buses, trucks and cars accessing the WTC site and parking facilities. When complete, this structure will reach five stories underground into a basement with connecting ramps leading to the parking and below-grade facilities of all of the adjacent projects on the 16-acre WTC site.
The project is scheduled to be completed in December 2015.
Source: www.panynj.gov
Masonry Contractor:
LJB Contracting, Inc.
Materials Used:
Fine Grout
Type S Mortar
Type M Mortar