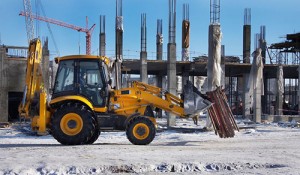 The  snow storms are nearly behind us or at least they should be. The aftermath of this past winter is easy to spot with broken tree limbs, potholes in the road, and damaged sidewalks everywhere. While there is no getting away from what Mother Nature throws at us, we have a few products that will make your jobs repairing it a little easier…. We promise.
This winter had a huge impact on the northeast. Schools and businesses were closed, jobsites were shut down and there was a glut of snow banks which seemed to last for months. Around your home many people have experienced damages from the roof to the foundation to there yard and driveways.
For Your Basement…

The initial spring thaw typically reveals problems in the basement. With melting snow near the foundation of your house it can leak inside. Our Hydraulic Water Stop Cement is the Solution. Made from a proprietary blend of fast setting cement and additives this product is designed to plug leaks instantly in concrete and masonry. Sets in 3-5 minutes and can be used above and below grade. Designed to block running water or leaks in cracked masonry or concrete surfaces. Just-Add-Water!
For Your Driveway….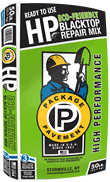 Here at PACKAGE PAVEMENT, our original cold patch product is still made with the attention to quality, consistency and durability we have always strived to manufacture. Our VOC compliant asphalt repair products are perfect to repair potholes in your driveway or walkway.  In 3 easy steps you can avoid the jarring you experience on the road, at least for a hundred or so feet.
For your Sidewalks….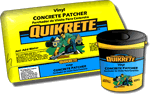 During the winter, Concrete walkways and paths are damaged by the frost heave, leading to breakage. Our Vinyl Concrete Patcher is perfect for the job. It is a multi-purpose concrete repair material with strong adhesive properties. Trowels to a feather edge of 1/16″ so it is perfect to retain the beauty of the original walkway. Just add water.
At PACKAGE PAVEMENT we strive to create Concrete Solutions for our customers. Let us know how we can help.